How To Reuse Your Bottle
Display your bottle after the wine is gone! Check out all the ways you can reuse your bottle after you drink the amazing wine. Submit your own ideas to us for a chance to be featured!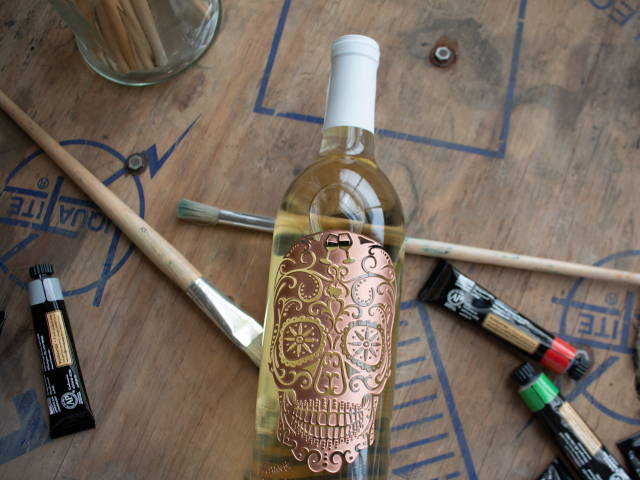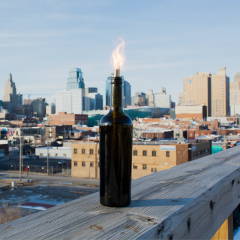 Light up the night, and keep the bugs off you by converting your empty bottle into a tiki torch! Browse our accessories for an easy to use and install wick and seal. All you'll need is the fuel!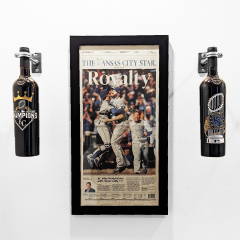 Whether you're adorning your man cave, or want that special anniversary bottle displayed, mounting your bottle on the wall is a great way to keep them safe, and prominent. It's not just a bottle – it's a work of art.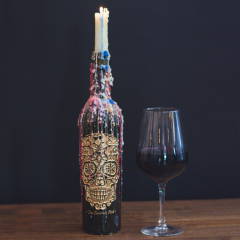 Once the wine is gone, give your bottle new life by converting it into a candlestick. It's as simple as putting a candle in the mouth of the bottle! We loved how the wax dripped down!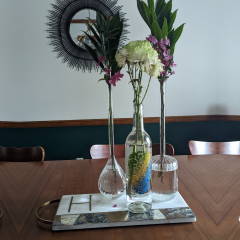 Skip the basic vase, use a bottle with a hand-painted bottle with an amazing design on it. If you want to fit a full bouquet, we recommend cutting the bottle just below the neck!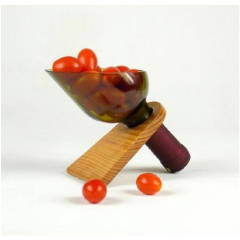 Skip the pitcher, use your bottle as a carafe for the table! Try your hand with a glass cutter, and then the sky is the limit! Check out these unique serving dishes!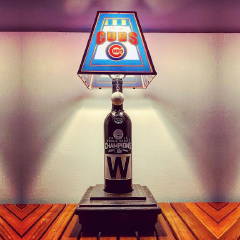 Get creative with it, or leave it on a shelf! We loved how this customer converted their bottle into a lamp! The possibilities are endless!
You must be 21 to enter
Please confirm your age.