12 Pack Wine Ornaments™
WO12P-7
This product is currently out of stock.
Get Notified When Back In Stock!
Thank you! Check your email soon for more details.
12 (187ml) bottles of wine = 3 Bottles of Wine on your Tree!

Each box includes 12 bottles with unique designs ready to be hung on your tree with care. Wine Ornaments™ make the perfect gift or decor for your own home! Display, drink & then be merry!
(6) Sleigh Red:
- California Cabernet Sauvignon
- 13.5% ABV | 187ml
- Medium bodied, smooth red

(6) Winter White: 
-California Sauvignon Blanc
- 12.5% ABV | 187ml
- Best served chilled
Santa approved!
Recyclable PVC bottles | BPA Free | Contains Alcohol
Box contains 6 Sleigh Red and 6 Winter White bottles, designs on bottles may vary.
Reviews
Customer Reviews
Write a Review
Ask a Question
01/03/2022
LaToya

United States
Split it into multiple gifts
This is a great gift set for any wine lover, or a cute addition to your own holiday decor. But I separated the gift set to make multiple stock stuffers. I coupled it with a box of chocolates and everyone loved it. It's really good wine too. One bottle is equivalent to one (heavy pour) glass of wine. I'm holding the last remaining bottle I have from the set in the attached photo. Larger than expected!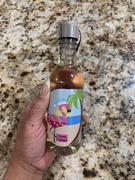 01/02/2022
Eileen

United States
Wine Ornaments
These wine ornaments are adorable. They shipped quickly & we're nicely packaged. I used them to give to friends in their gift bags and everyone loved them. The wine was delicious, too!
01/01/2022
Beth z.

United States
Wine ornaments!?
These were my favorite things this holiday season!!! I bought a box to start, and thought they were so fantastic, I bought 4 more to share. I brought them To every festive outing I attended! Everyone loved them! So fun!!!! Thanks for all the giftable items!!!
01/01/2022
Joan

United States
Great accent to our tree
We loved making a celebratory Christmas tree with the wine and enjoying the wine after dinner
01/01/2022
Patti

United States
2021 Wine ornaments
I thought this was such a creative idea. I purchased 4 sets for my kids and gave them out at Thanksgiving so they could hang them on their trees. They were a big hit. Everyone loved them. They were bigger than I expected but makes sense since each bottle is a glass of wine.
Please confirm Custom Fields before continuing
Confirm fields Return to product
You must be 21 to enter
Please confirm your age.